Internationalism Working Group
The Internationalism Working Group aims to build global solidarity for global liberation. We oppose globalized capitalism, imperialism, militarism, settler colonialism, and all forms of oppression wherever they occur. Capitalism is global — to defeat it, we must be too.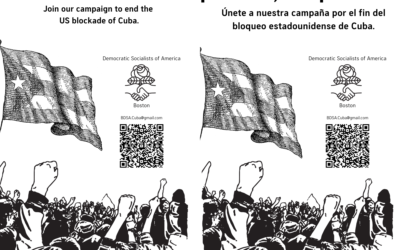 In the past three months, the prodigious Internationalism Working Group has continued to drive action within our work. In our most recent victory, we helped organize a Somerville city council resolution that was passed unanimously in city hall. The resolution...