Who We Are
Boston DSA is the Eastern MA chapter of Democratic Socialists of America.
We are working against the oppressive capitalist system in its many forms. We see these oppressions — economic inequality, patriarchy, white supremacy, to name a few — as interlinked, intersecting, and inseparable.
Join us in building mass movements for the world we deserve and growing an openly socialist presence in communities and politics in the Greater Boston Area.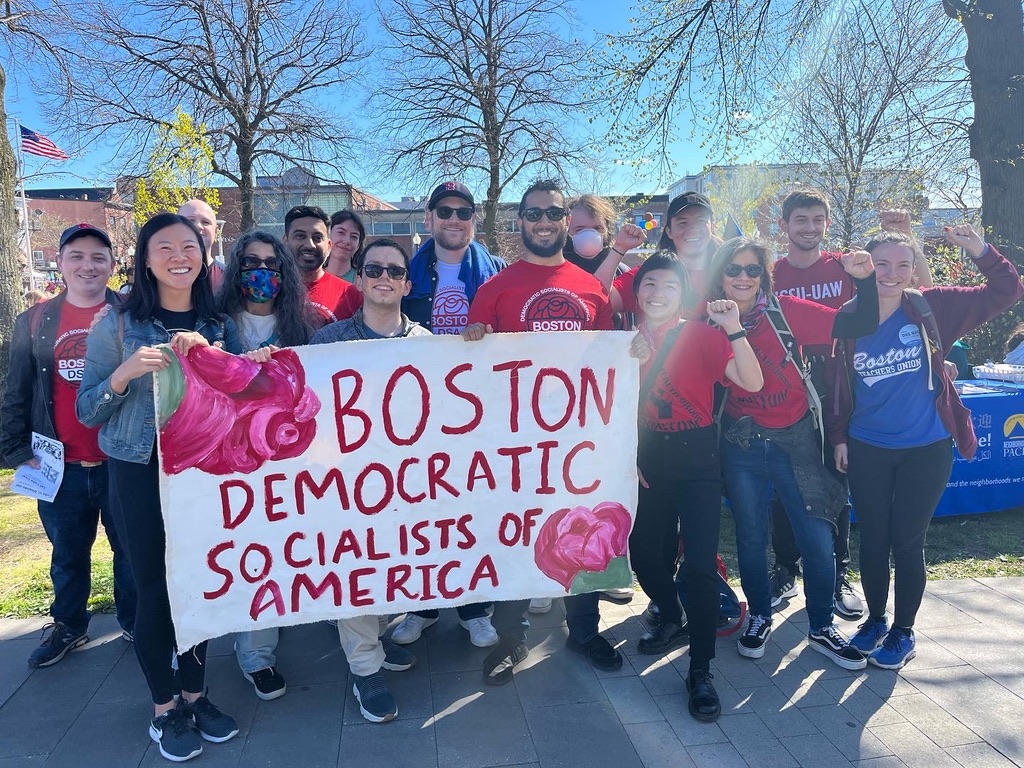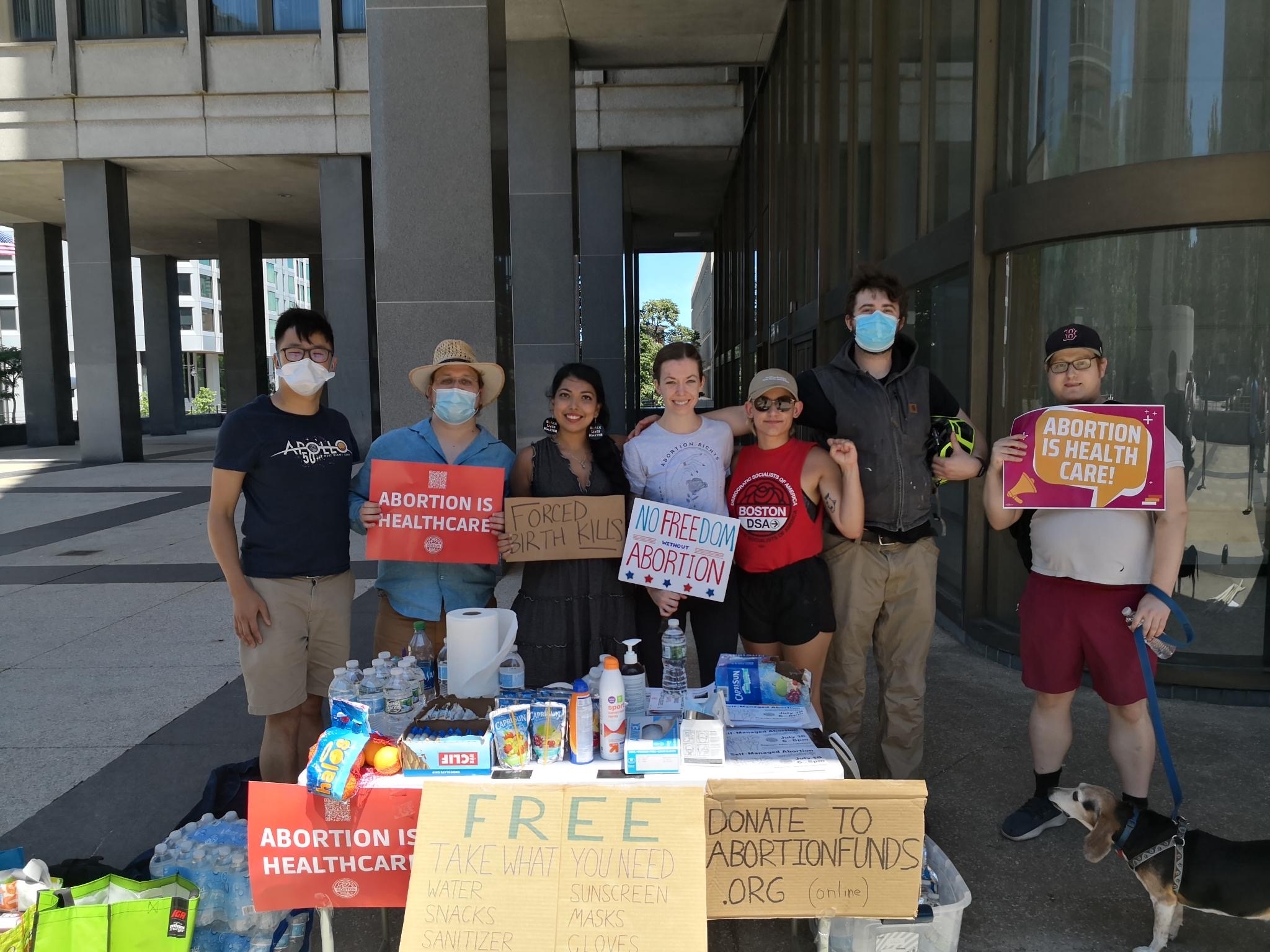 Join a 2023 Chapter Priority Campaign
Boston DSA members vote on organizing campaigns to prioritize and focus on every year. Our 2023 campaigns are "We Keep Us Safe: Growing Direct Action, Safety & Security in Our Community" and "Expanding Socialists in Office Committees." Learn more about our priorities and get involved today.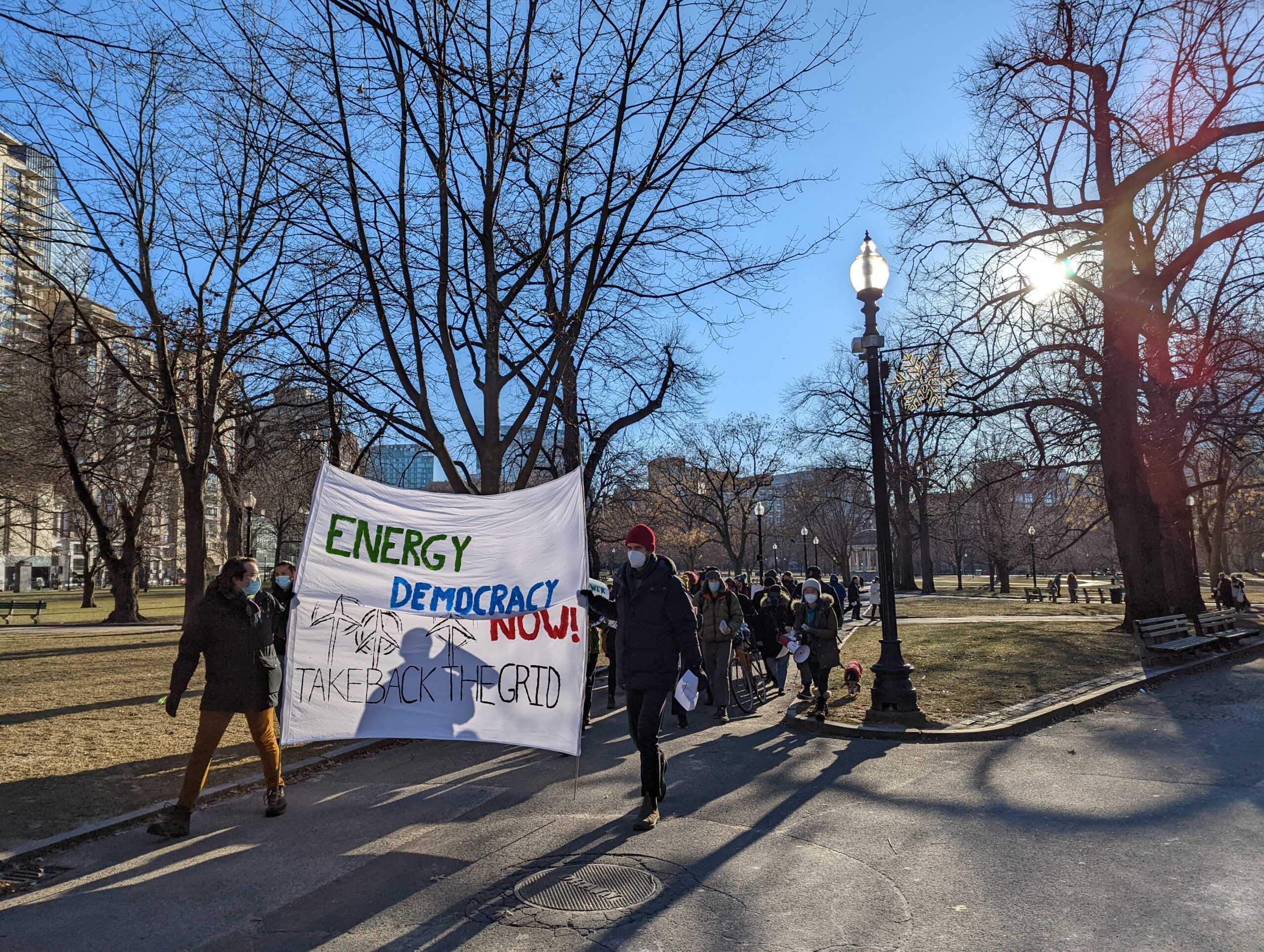 Join a BDSA Working Group
Boston DSA's working groups carry out the external political work of the chapter. Working groups are centered strategies such as labor organizing (supporting striking workers and educators) or socialist electoral politics (challenging the legislative system). Learn about the working groups and find your organizing home within the chapter.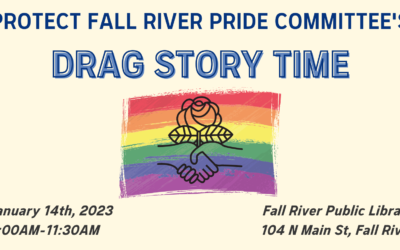 On Saturday, Jan 14th at 9AM, please join us in helping defend Fall River Pride Committee's Drag Queen Story Time. This is a real opportunity to directly confront the hate groups that lurk in our community and a victory here will tell the whole world: Massachusetts...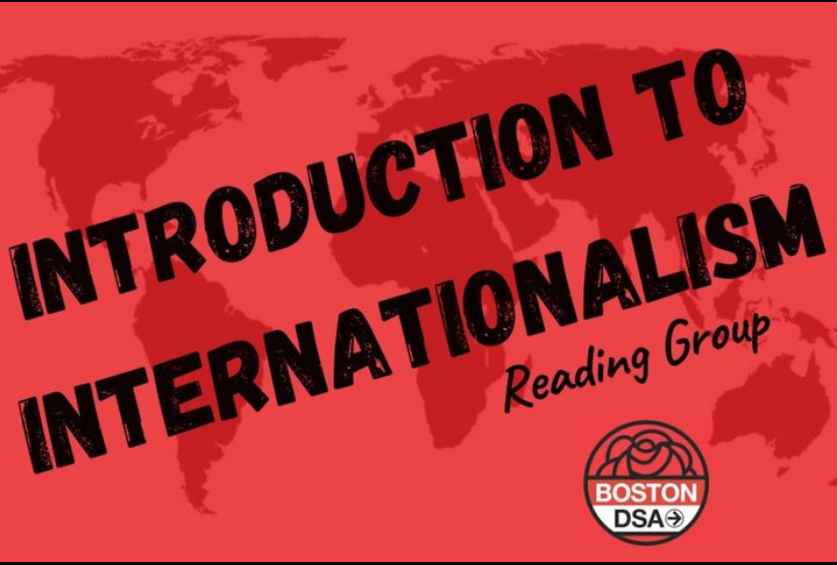 Join the Internationalism Working Group for their weekly Introduction to Internationalism reading group! Learn more about how capitalism is a world system, the institutions of control involved in imperialism today, and how we can come together and fight capitalism on...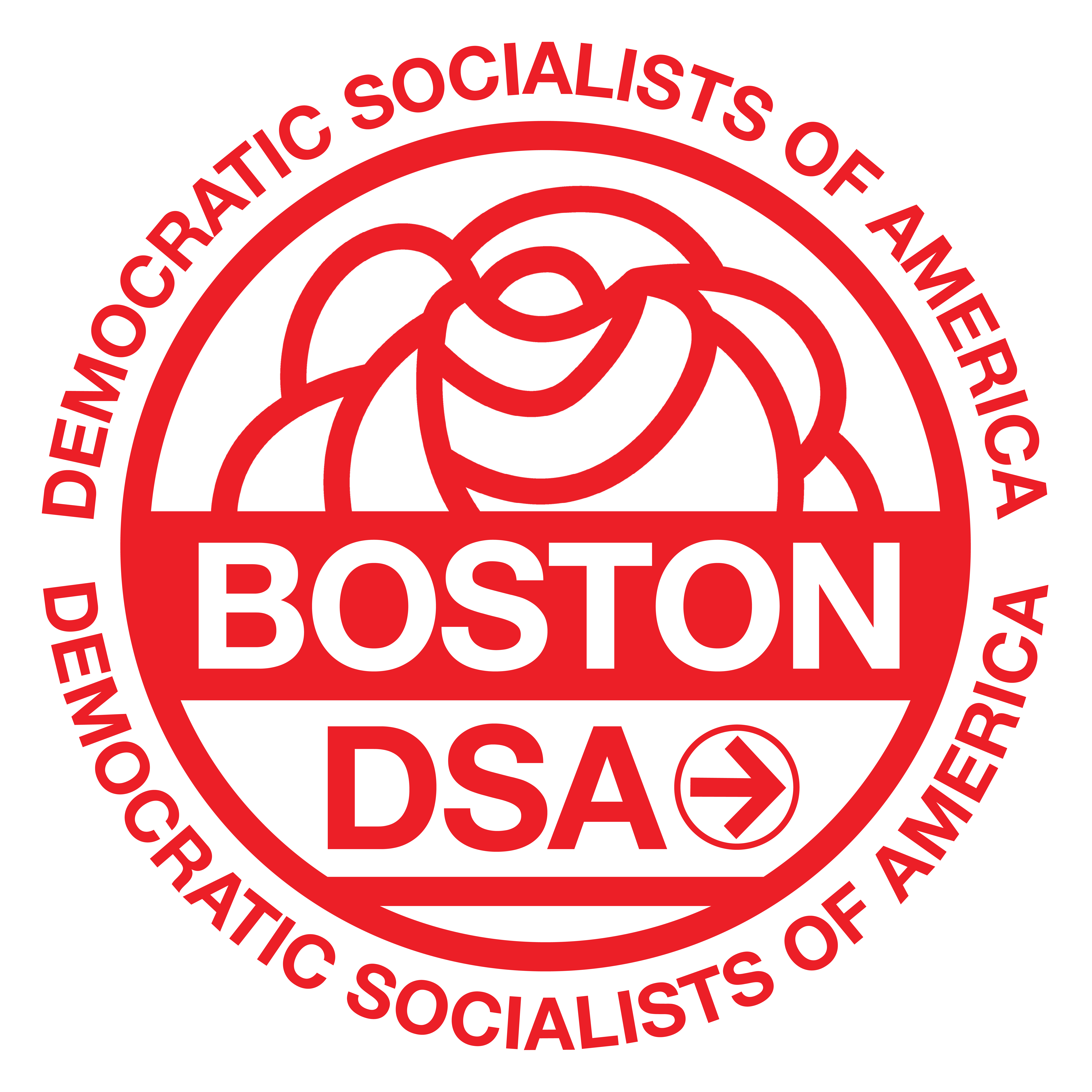 After voting among three options this past month, the results are in: Boston DSA members have selected our new official logo! The selected logo is based on common MBTA signage. What self-respecting socialist doesn't love trains and public infrastructure?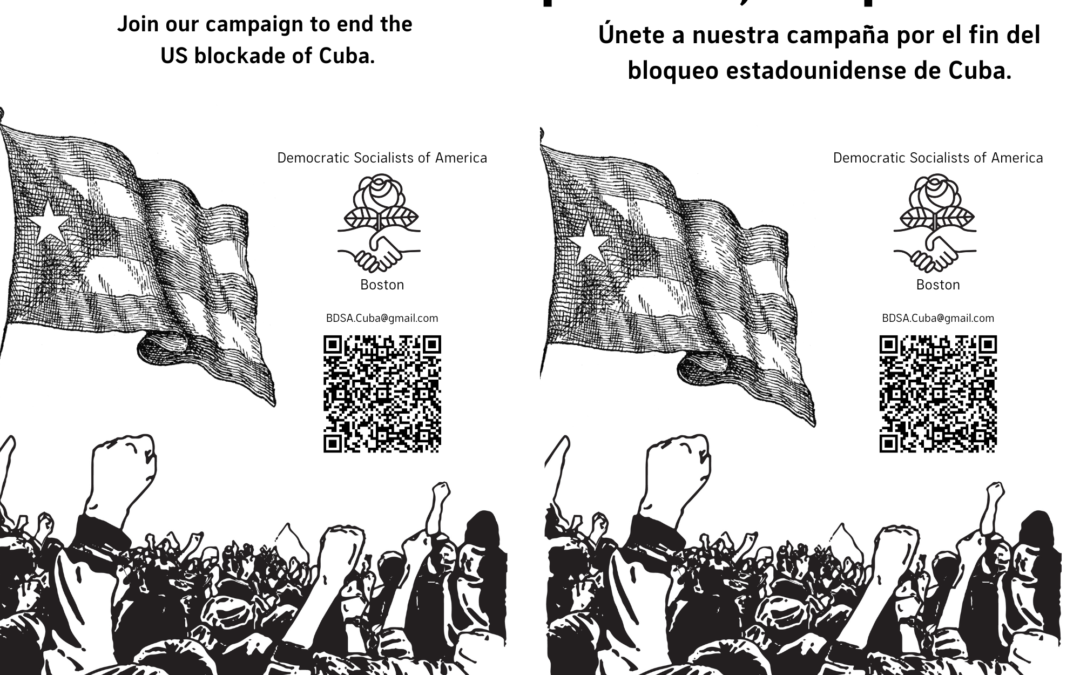 In the past three months, the prodigious Internationalism Working Group has continued to drive action within our work. In our most recent victory, we helped organize a Somerville city council resolution that was passed unanimously in city hall. The resolution...
Electoral Working Group Organizing Committee Meeting

June 1, 2023 @ 6:00 pm - 7:00 pm


Meeting of the Electoral Working Group Organizing Committee.

We use these meetings to plan and execute the activities of the working group between working group meetings, which take place monthly. More info can be found in the #wg-electoral-oc channel in the chapter Slack. In addition, you can email the OC at electoral at bostondsa dot org

https://www.facebook.com/482087393995104

Boston DSA Ecosocialism Working Group

June 1, 2023 @ 7:00 pm - 8:30 pm
Democracy Center

This is the monthly meeting of Boston DSA's Eco-Socialism working group. We will discuss updates to our campaigns and work with other groups, and we will have in a political reading discussion.
Please register or join our mailing list at bdsa.us/Eco.
You'll receive the agenda and zoom/in person details if you are on the mailing list. We will use the recurring Zoom number from past meetings, and will send out an agenda with details prior to the meeting if you RSVPed above or if you're on our mailing list. If you have any questions or would like to be added to our mailing list, please contact ecosocialism@bostondsa.org

https://www.facebook.com/464626655795551