Who We Are
Boston DSA is the Eastern MA chapter of Democratic Socialists of America.
We are working against the oppressive capitalist system in its many forms. We see these oppressions — economic inequality, patriarchy, white supremacy, to name a few — as interlinked, intersecting, and inseparable.
Join us in building mass movements for the world we deserve and growing an openly socialist presence in communities and politics in the Greater Boston Area.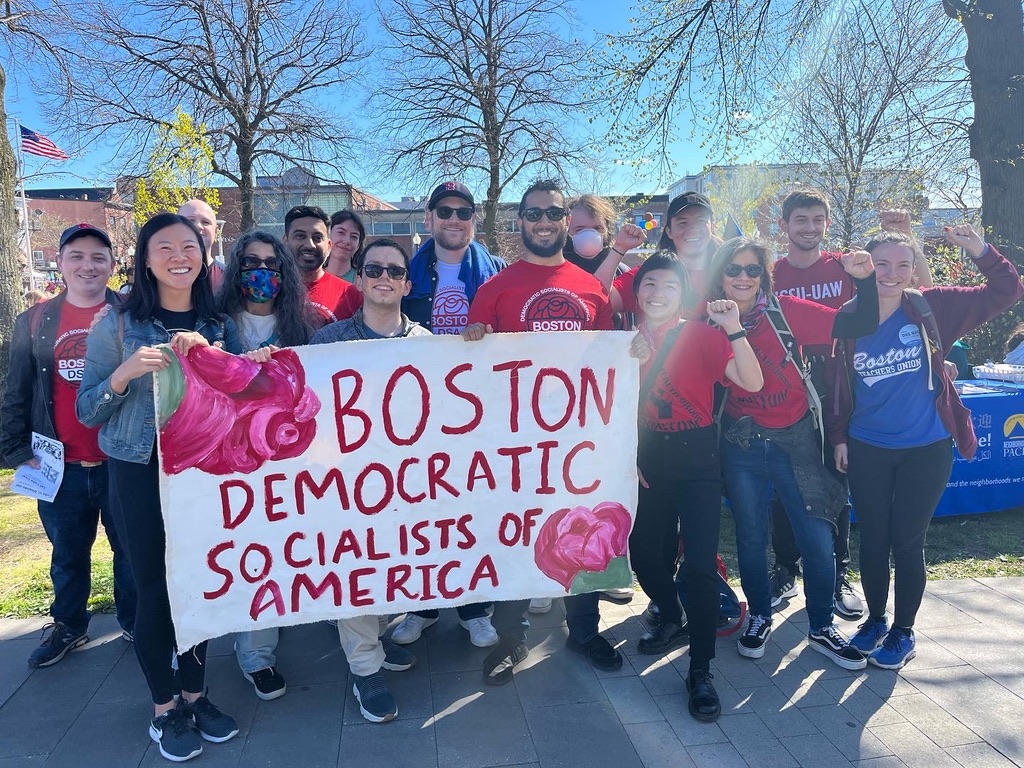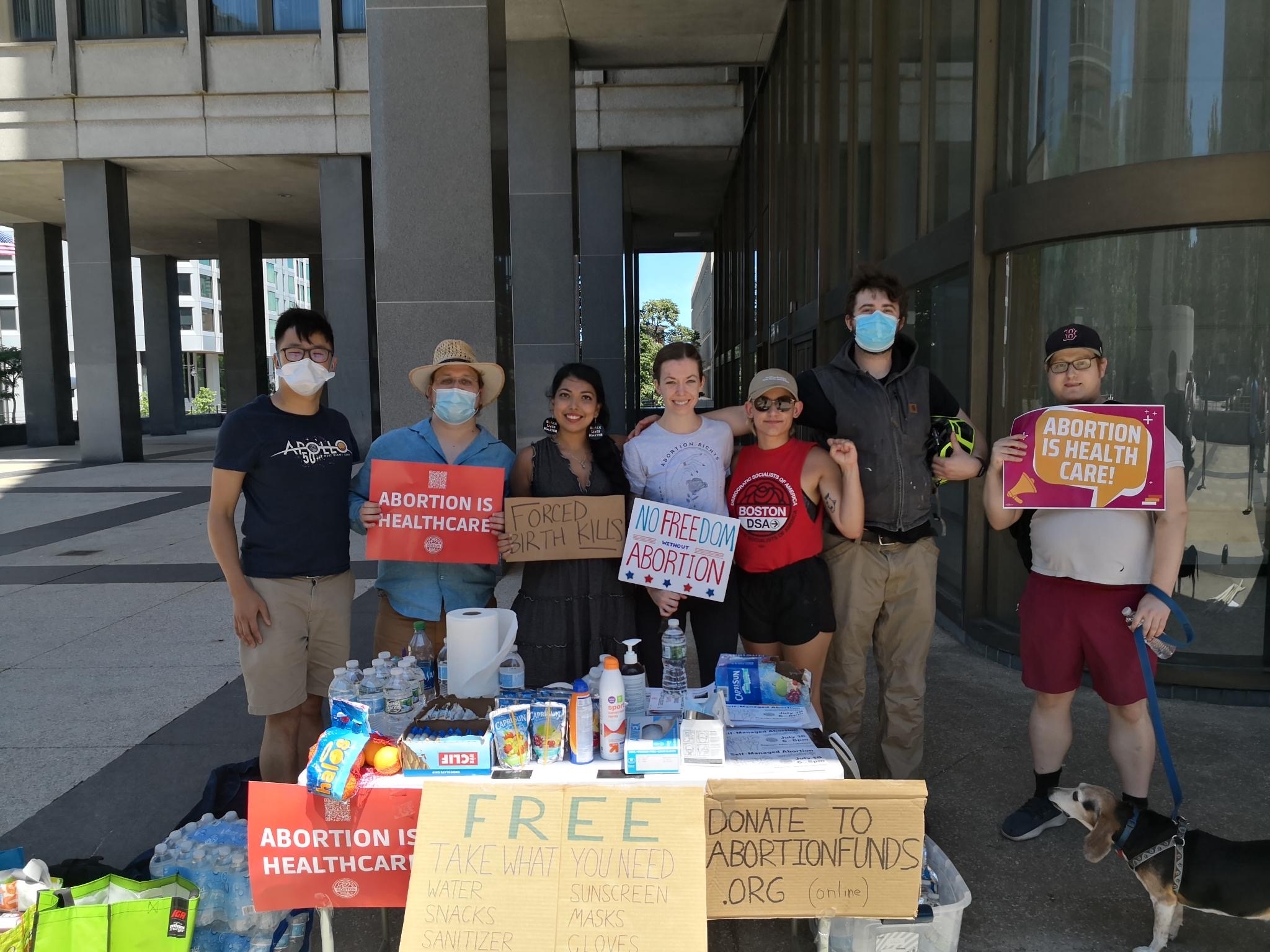 Join a 2023 Chapter Priority Campaign
Boston DSA members vote on organizing campaigns to prioritize and focus on every year. Our 2023 campaigns are "We Keep Us Safe: Growing Direct Action, Safety & Security in Our Community" and "Expanding Socialists in Office Committees." Learn more about our priorities and get involved today.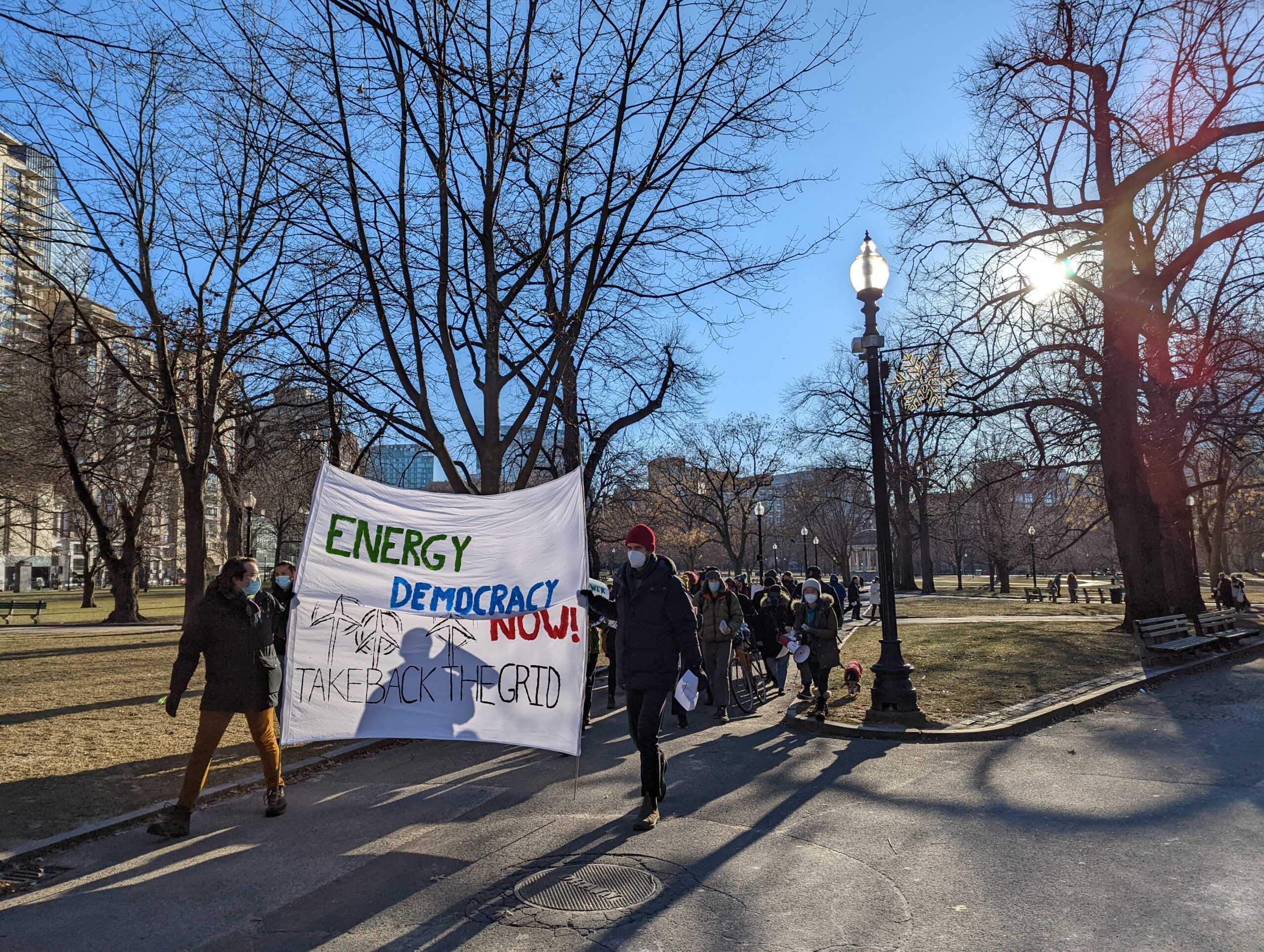 Join a BDSA Working Group
Boston DSA's working groups carry out the external political work of the chapter. Working groups are centered strategies such as labor organizing (supporting striking workers and educators) or socialist electoral politics (challenging the legislative system). Learn about the working groups and find your organizing home within the chapter.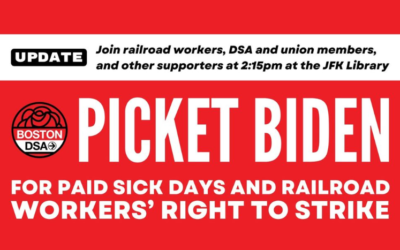 For years, railroad companies have cut costs to drive up profits for shareholders, leaving workers to bear the consequences. Rail workers' pay has stagnated despite increasing workloads, long hours, and a lack of paid sick time. The Biden administration is forcing a...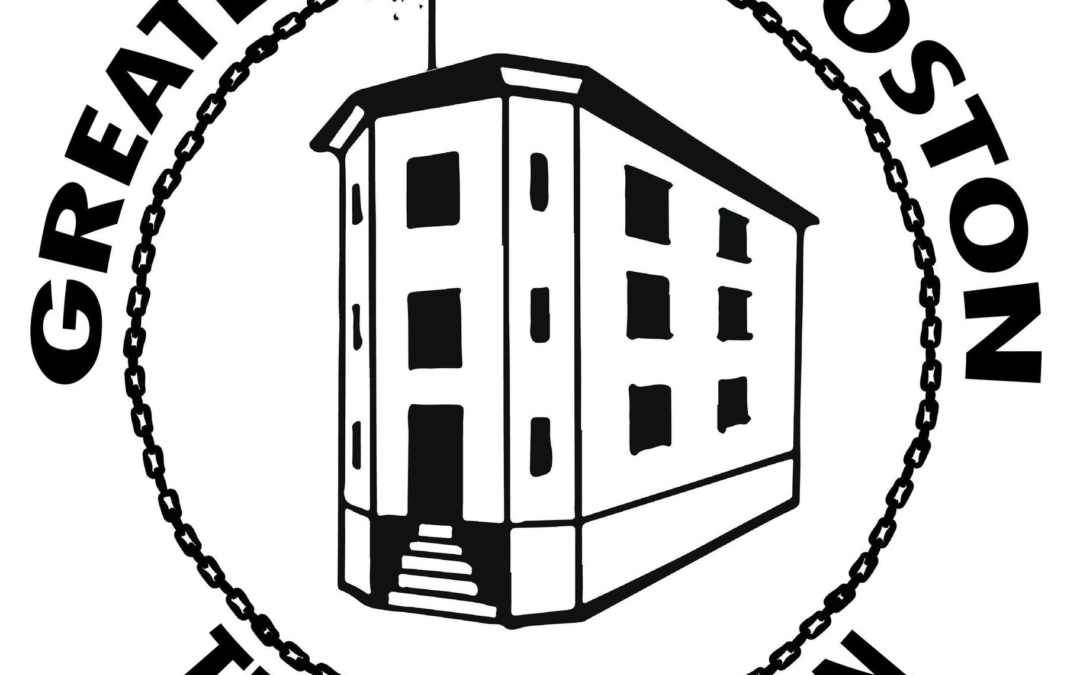 The Housing Working Group has continued to work closely with the Greater Boston Tenants Union to help build tenant power across the Boston area. The WG is planning on revamping our Tenant Organizer Trainings and offering at least one to a...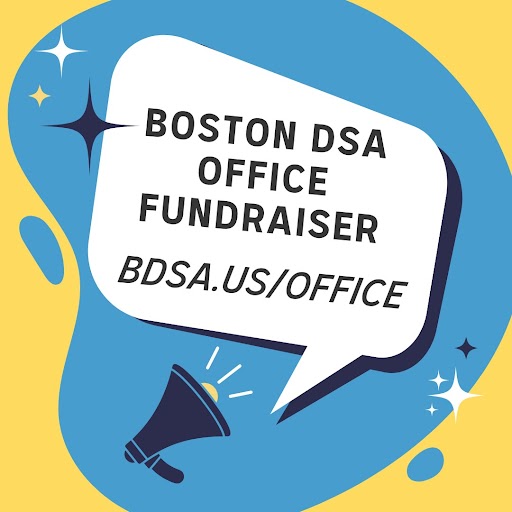 As part of our ongoing effort to secure our chapter office space, we would like to announce our office fundraiser! We are asking members to make a monthly donation to the chapter of whatever they can afford in order to secure a space we all can use. Our...
Electoral Working Group Organizing Committee Meeting

June 1, 2023 @ 6:00 pm - 7:00 pm


Meeting of the Electoral Working Group Organizing Committee.

We use these meetings to plan and execute the activities of the working group between working group meetings, which take place monthly. More info can be found in the #wg-electoral-oc channel in the chapter Slack. In addition, you can email the OC at electoral at bostondsa dot org

https://www.facebook.com/482087393995104

Boston DSA Ecosocialism Working Group

June 1, 2023 @ 7:00 pm - 8:30 pm
Democracy Center

This is the monthly meeting of Boston DSA's Eco-Socialism working group. We will discuss updates to our campaigns and work with other groups, and we will have in a political reading discussion.
Please register or join our mailing list at bdsa.us/Eco.
You'll receive the agenda and zoom/in person details if you are on the mailing list. We will use the recurring Zoom number from past meetings, and will send out an agenda with details prior to the meeting if you RSVPed above or if you're on our mailing list. If you have any questions or would like to be added to our mailing list, please contact ecosocialism@bostondsa.org

https://www.facebook.com/464626655795551