Who We Are
Boston DSA is the Eastern MA chapter of Democratic Socialists of America.
We are working against the oppressive capitalist system in its many forms. We see these oppressions — economic inequality, patriarchy, white supremacy, to name a few — as interlinked, intersecting, and inseparable.
Join us in building mass movements for the world we deserve and growing an openly socialist presence in communities and politics in the Greater Boston Area.
Join Us
Donate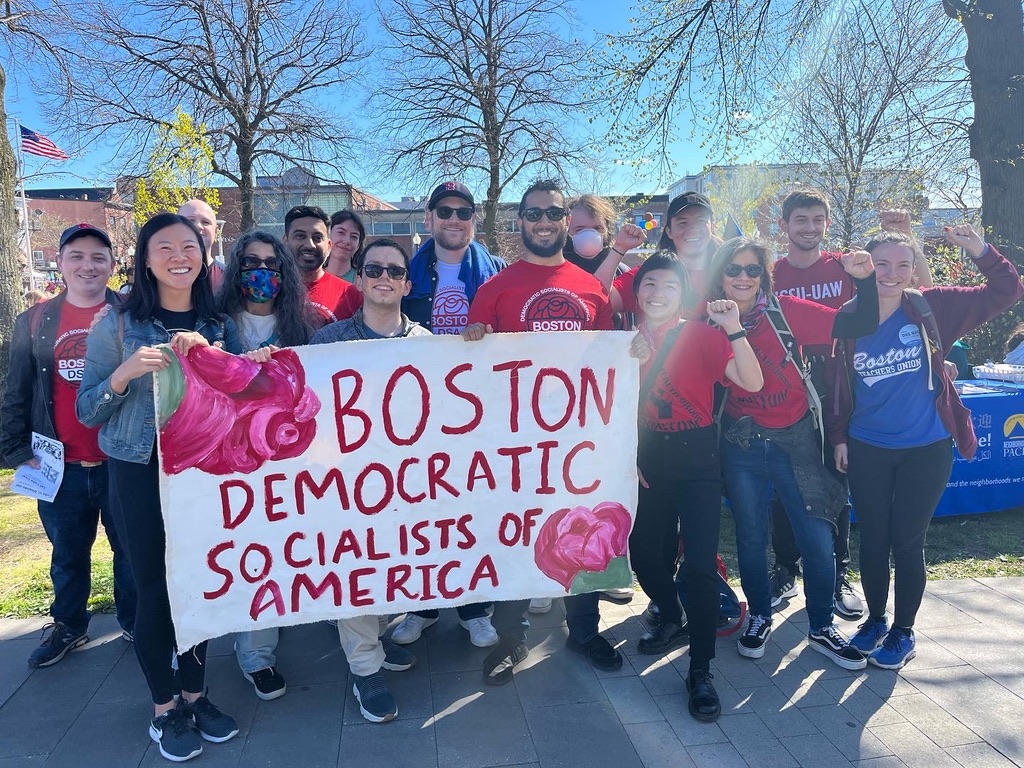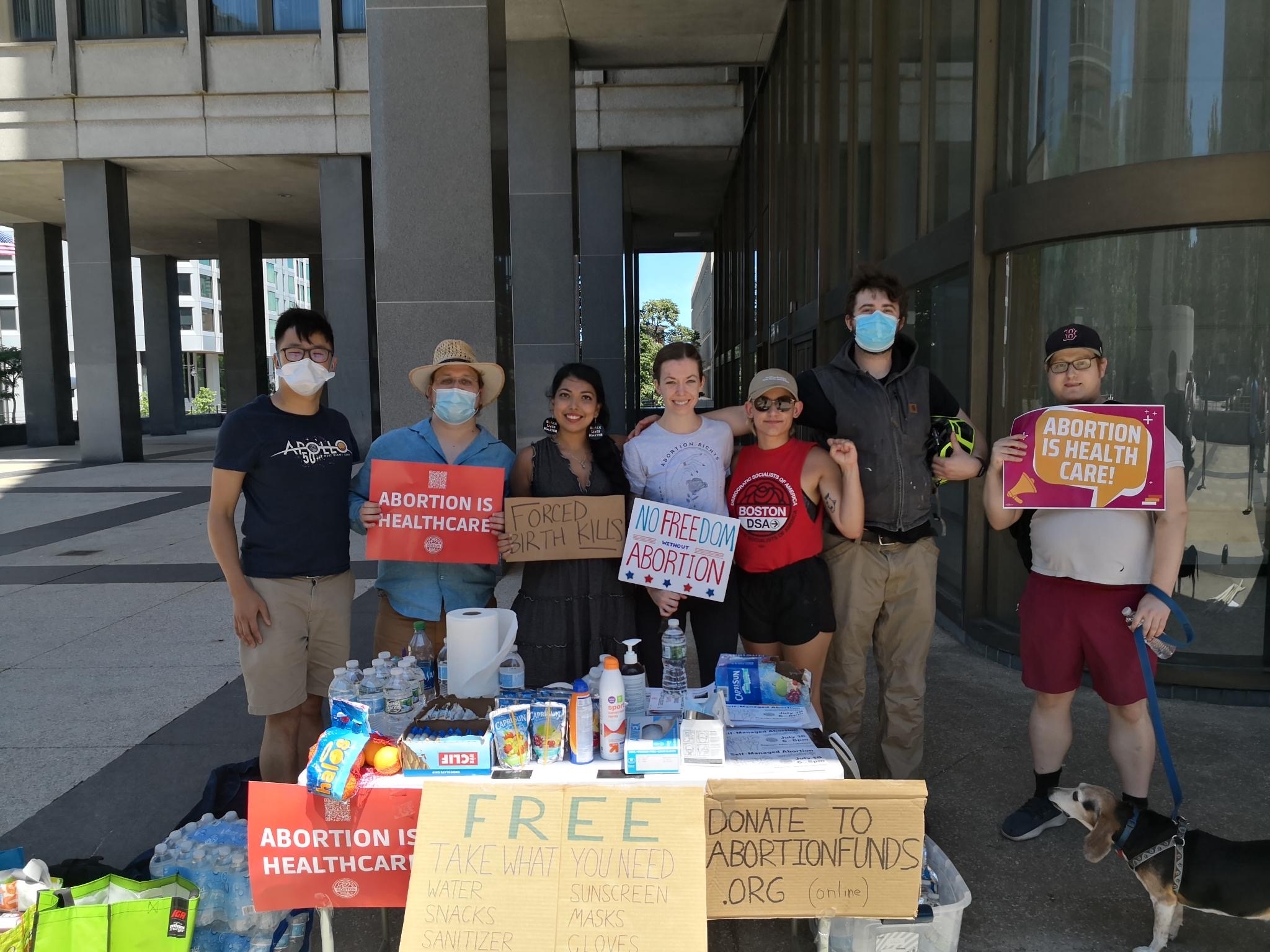 Join a 2023 Chapter Priority Campaign
Boston DSA members vote on organizing campaigns to prioritize and focus on every year. Our 2023 campaigns are "We Keep Us Safe: Growing Direct Action, Safety & Security in Our Community" and "Expanding Socialists in Office Committees." Learn more about our priorities and get involved today.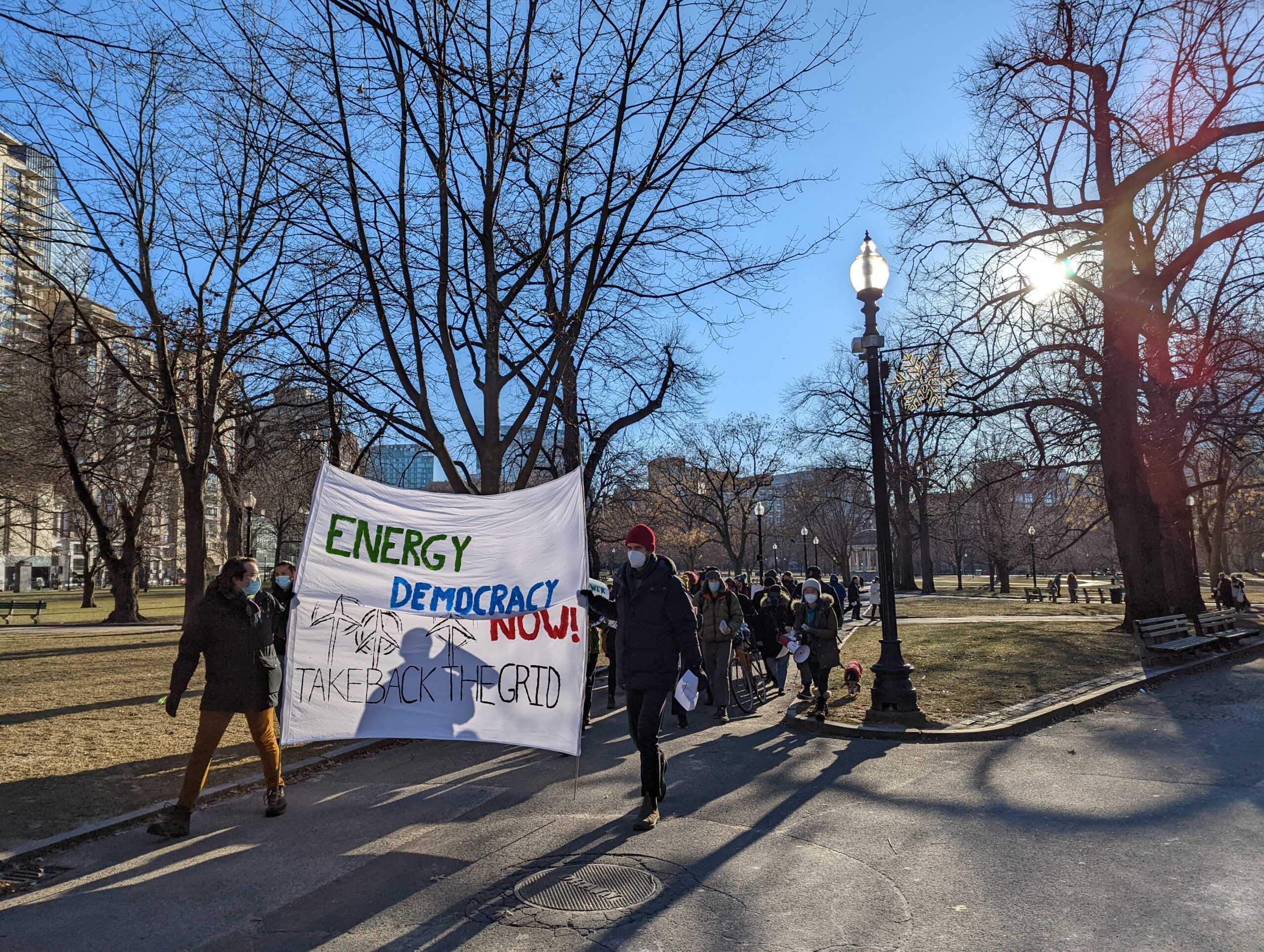 Join a BDSA Working Group
Boston DSA's working groups carry out the external political work of the chapter. Working groups are centered strategies such as labor organizing (supporting striking workers and educators) or socialist electoral politics (challenging the legislative system). Learn about the working groups and find your organizing home within the chapter.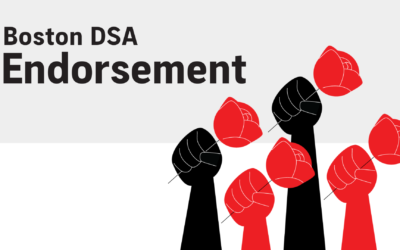 The Climate Courage Working Group of 350 Massachusetts is calling for a rally and march against the actions of the Massachusetts Department of Public Utilities (DPU). Their failures give us the worst of all worlds - no progress replacing natural gas with renewable...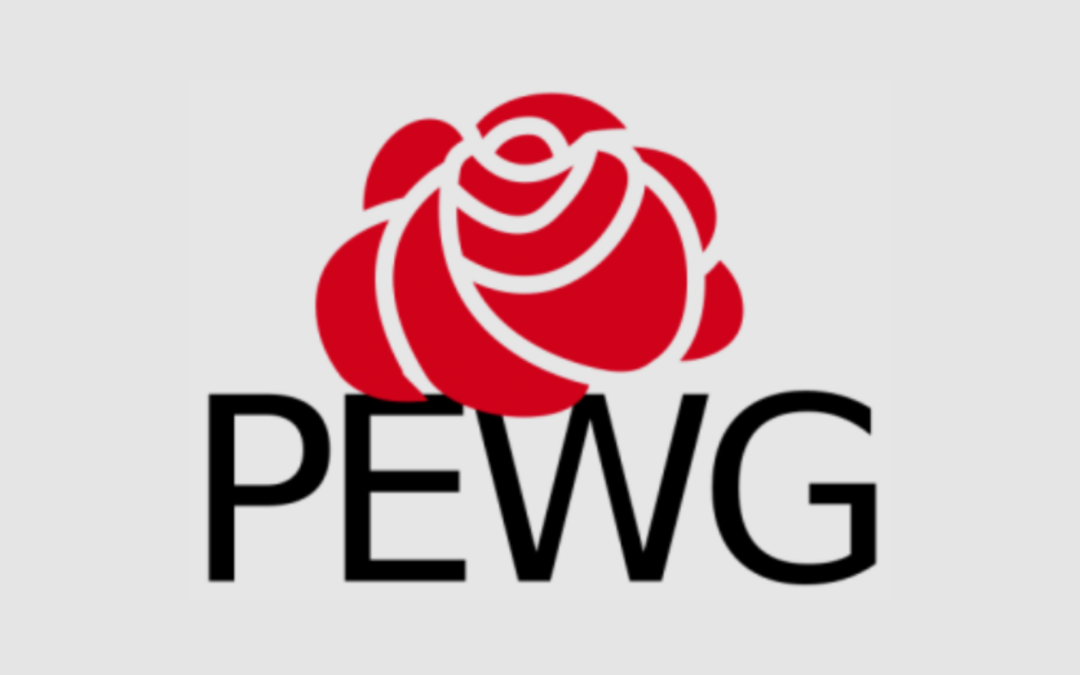 The rail freight carriers that employ approximately 125,000 unionized employees have spent years prioritizing shareholders and executives, making record profits for the railroad industry. At the same time, the carriers have downsized the rail workforce by furloughing...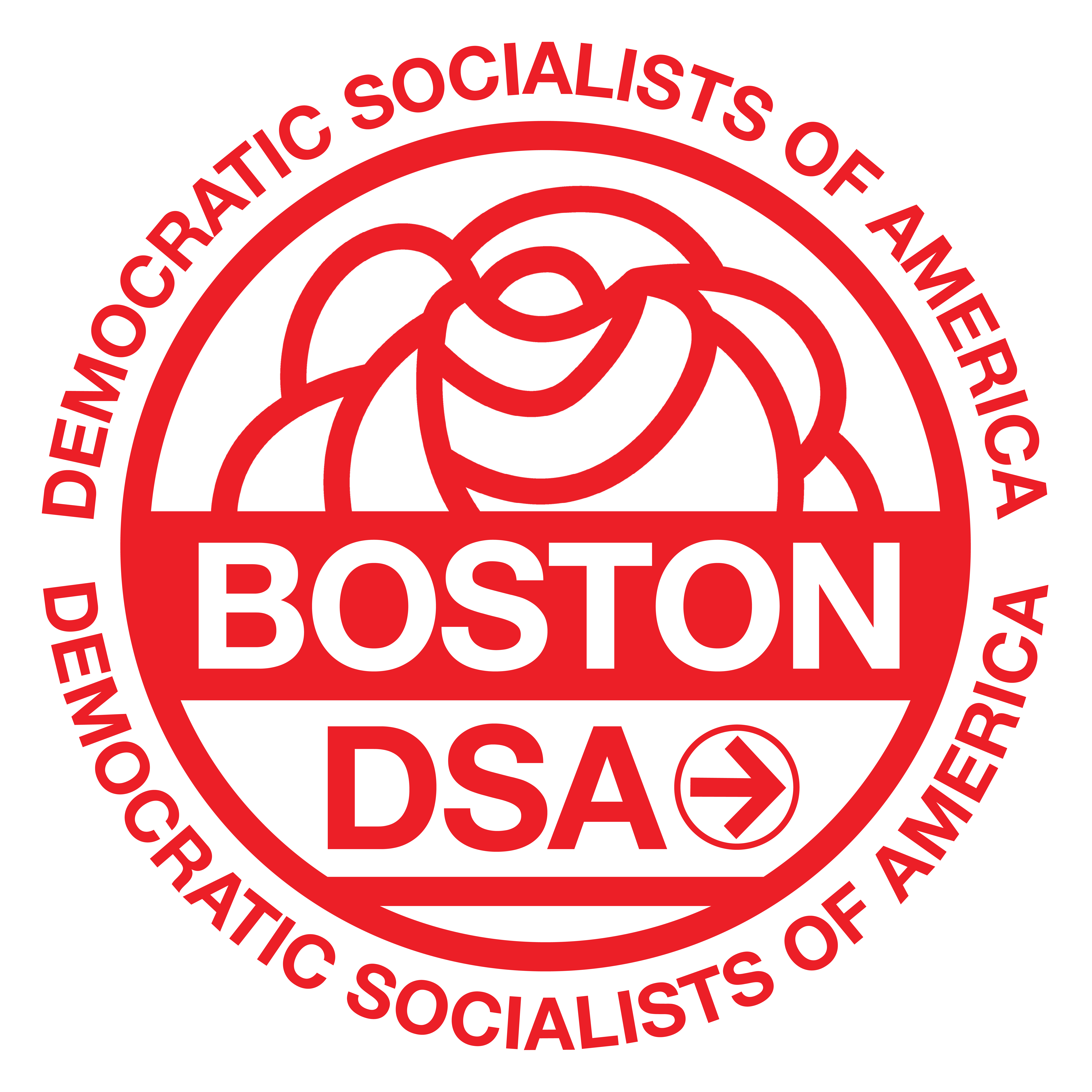 After voting among three options this past month, the results are in: Boston DSA members have selected our new official logo! The selected logo is based on common MBTA signage. What self-respecting socialist doesn't love trains and public infrastructure?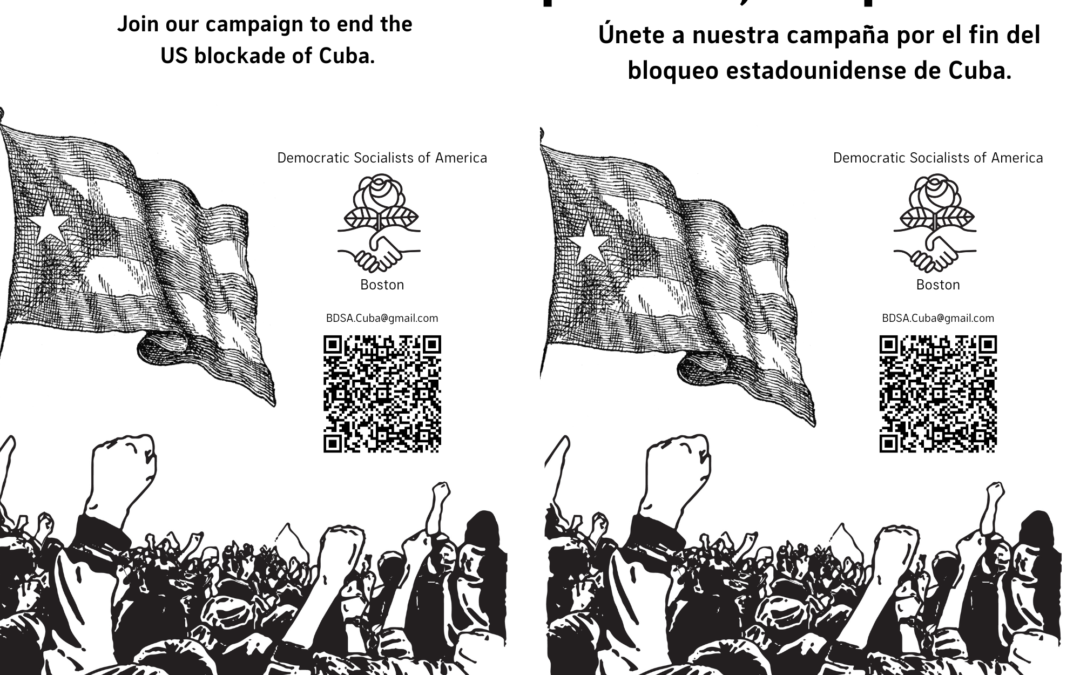 In the past three months, the prodigious Internationalism Working Group has continued to drive action within our work. In our most recent victory, we helped organize a Somerville city council resolution that was passed unanimously in city hall. The resolution...
Jakarta Method Reading Group

October 3, 2023 @ 7:00 pm - 8:00 pm


Please join the Internationalism Working Group and Political Education Working Group for a two-session reading group for Vincent Bevins' The Jakarta Method in anticipation of the release of his new book later this year!

Bevins' first book, The Jakarta Method, details the history of the US government's active participation in and support for violent anticommunism around the world during the Cold War and how this history continues to shape the world we live in today.

If you are interested in joining, please sign up using the link below! Zoom links will be shared to those who sign up.

https://actionnetwork.org/forms/jakarta-method-reading-group?source=direct_link&

https://www.facebook.com/741700251299854
Cambridge WG Monthly Meeting

October 4, 2023 @ 6:00 pm - 7:30 pm


Join your local DSA comrades in Cambridge at our monthly neighborhood meeting to talk about what's happening at the municipal level.

To get zoom information, select the next upcoming meeting at https://actionnetwork.org/campaigns/cambridge-dsa-monthly-meeting/ and RSVP!

Can't make the call? Sign-up to stay in the loop on neighborhood group activities: https://actionnetwork.org/forms/stay-in-the-loop-with-cambridge-dsa

https://www.facebook.com/621374736595894